Your Fishing & Hunting Outfitters
Sandy Point Camp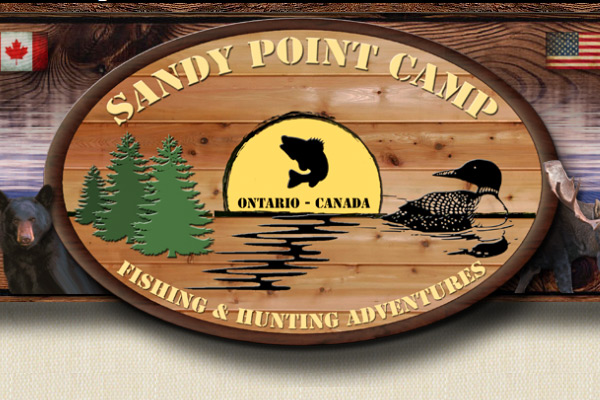 We are located on the shores of Kawashegamuk Lake. You will be fishing for Walleye, Northern Pike and Lake Trout on over ten different lakes. Our guests catch and release many trophies each season. Due to our remote location we see very little fishing pressure. In the fall we offer outstanding Black Bear Hunting, Moose hunting, Grouse hunting and Whitetail Deer hunting. Our remote location and abundant game gives our hunters a high success rate. We are located in a wilderness region east of Dryden and in between Vermillion bay and Ignace which is becoming well known as one of the best locations for trophy Whitetail Bucks in North America. There are many family activities as well as miles and miles of ATV trails and old logging roads for the ATVing enthusiast.
Contact Information:
FISHING & HUNTING
ACTIVITIES
ATV/Snow Trails
Hiking
Photography
SERVICES
MEAL PLANS
TYPE OF LODGING
close
American Plan:
All meals and enhanced services such as daily maid service are included in the price of these packages.
Housekeeping:
Includes only basic services, cabins are equipped with a kitchen and the utensils to make your own meals. Meals are not included.
Modified American Plan:
Generally includes 2 meals a day instead of 3 and some or all of the resorts enhanced services.