Your Fishing & Hunting Outfitters
Raleigh Lake Resort and Outposts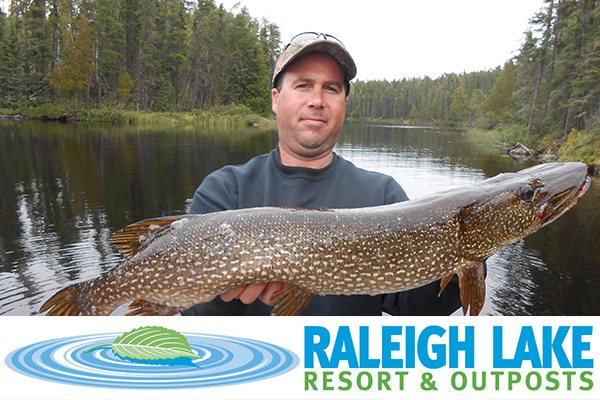 Located in the heart of Sunset Country, the land of 100,000 freshwater lakes, Raleigh Lake Resort and Outposts appeals to everyone the world over. Owned and operated by Marc, Lynn, and Ashley Cloutier, lifetime residents of the Ignace area, we offer the service you want, for you and your family. Your vacation can include some of the finest fishing and hunting experiences in our area. You can enjoy catching fish all day long whether it be Lake Trout, Walleye, or Northern Pike with the opportunity for that once in a lifetime catch! With out carefully managed harvest quotas, the hunting opportunities are endless. Better than most other locations in North America. If it's big game you're after, there are Black Bear, Wolf, Moose, and Deer to challenge your skills. We offer both archery and rifle Moose and Bear hunts to both resident and non-resident hunters. You may decide to track your own game or choose a guided hunt with one of our experienced guides. We have a number of adult moose and bear tags now available! If you are looking for that prized trophy to take home, it can happen in Northwestern Ontario.
Contact Information:
FISHING & HUNTING
ACTIVITIES
SERVICES
MEAL PLANS
TYPE OF LODGING
Drive-in Lodge
Drive-in Outpost
close
American Plan:
All meals and enhanced services such as daily maid service are included in the price of these packages.
Housekeeping:
Includes only basic services, cabins are equipped with a kitchen and the utensils to make your own meals. Meals are not included.
Modified American Plan:
Generally includes 2 meals a day instead of 3 and some or all of the resorts enhanced services.